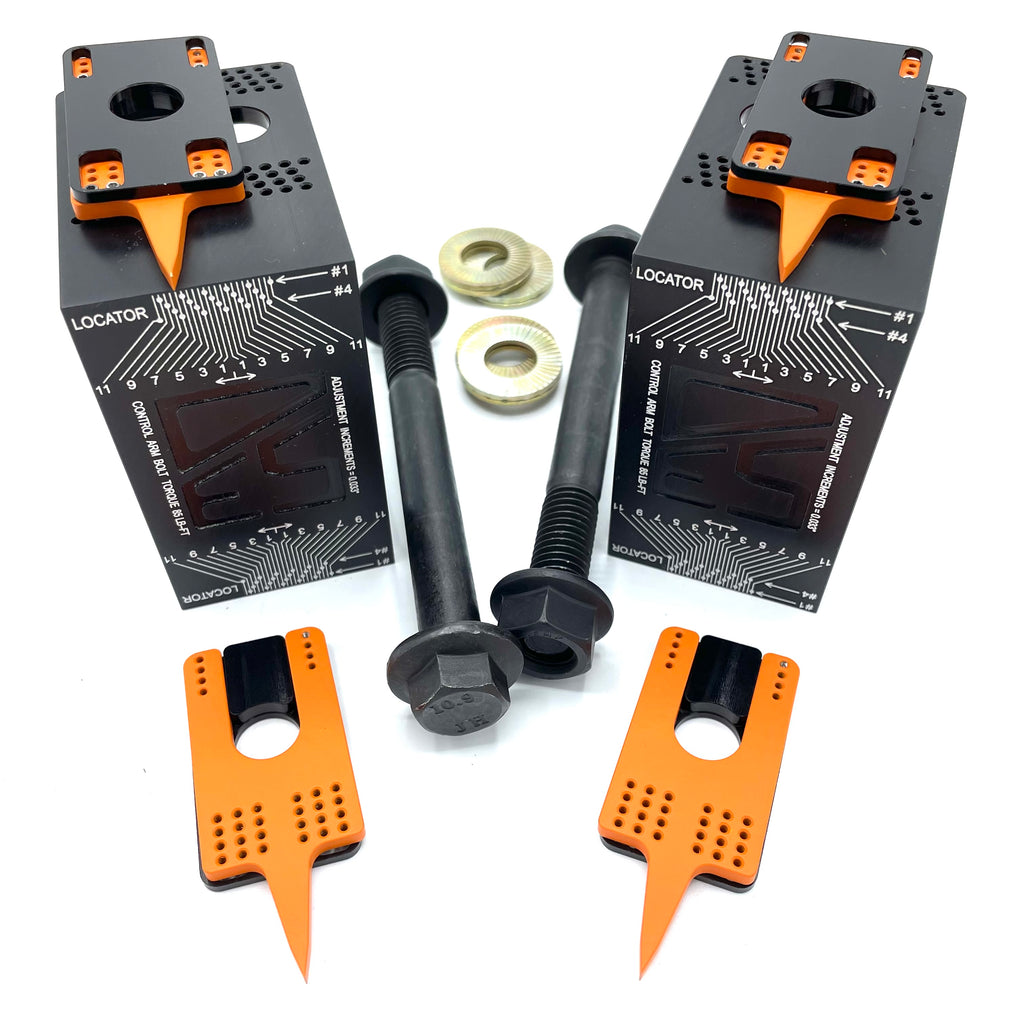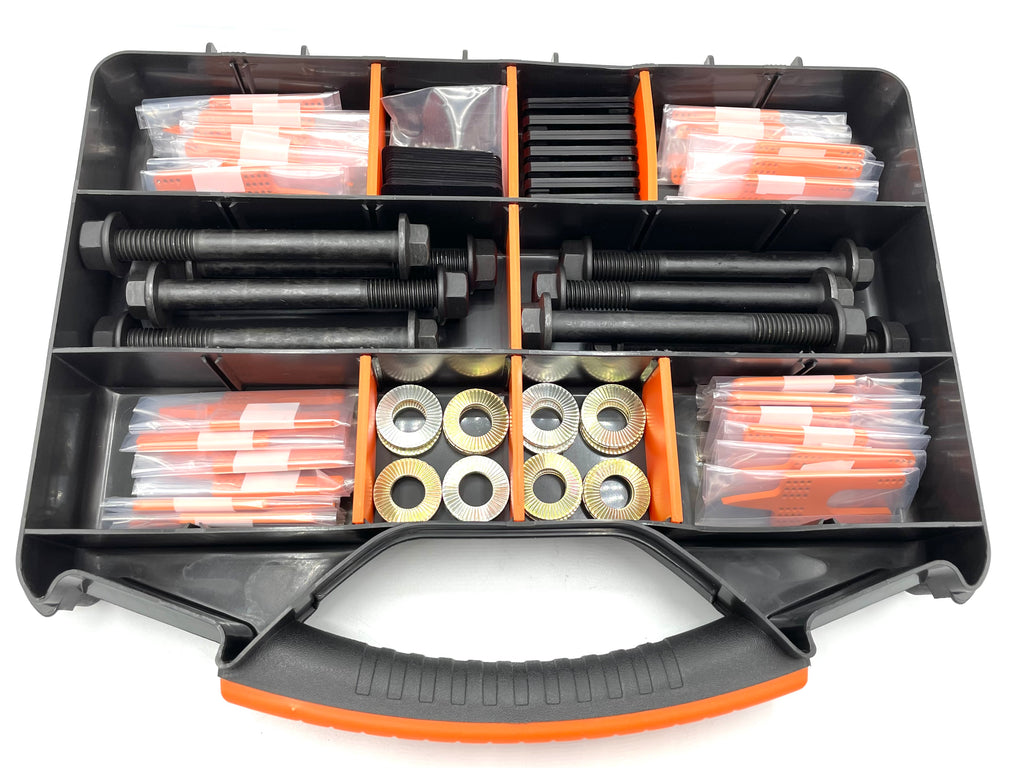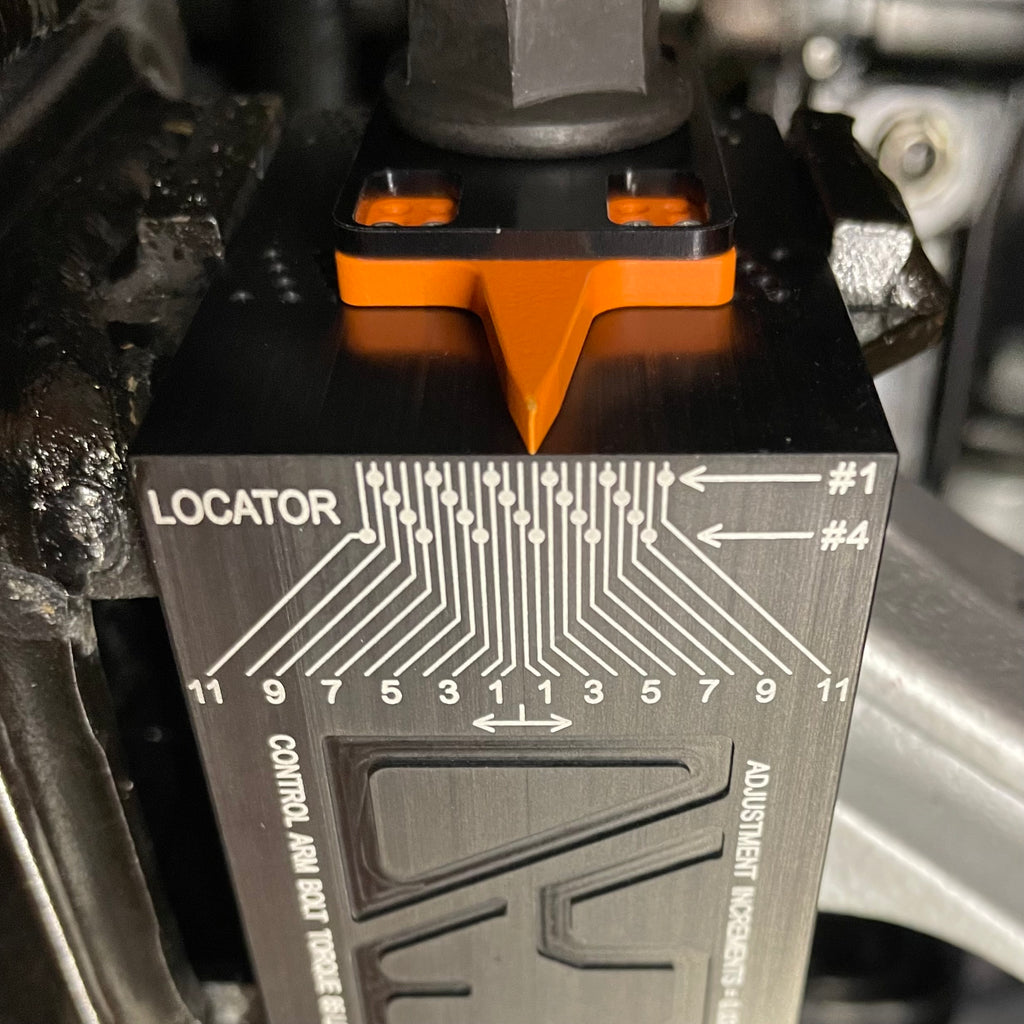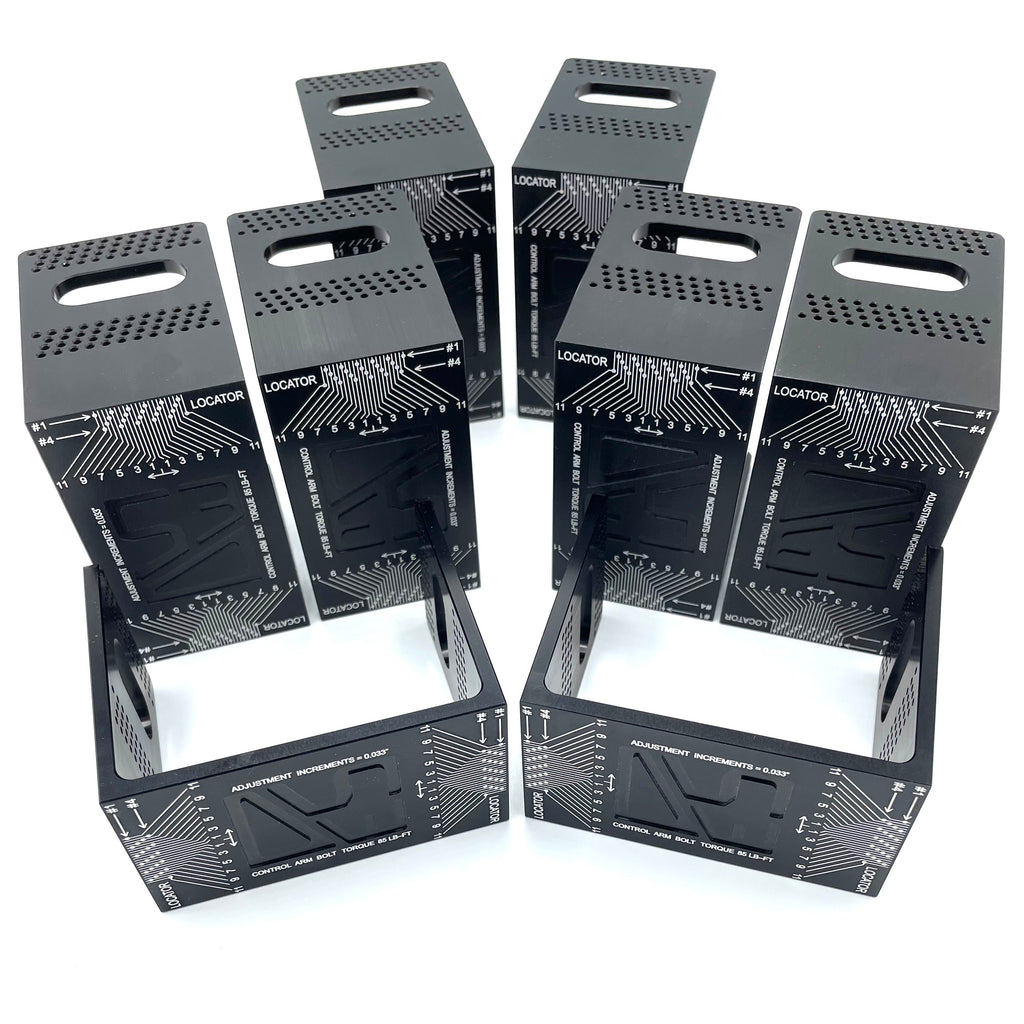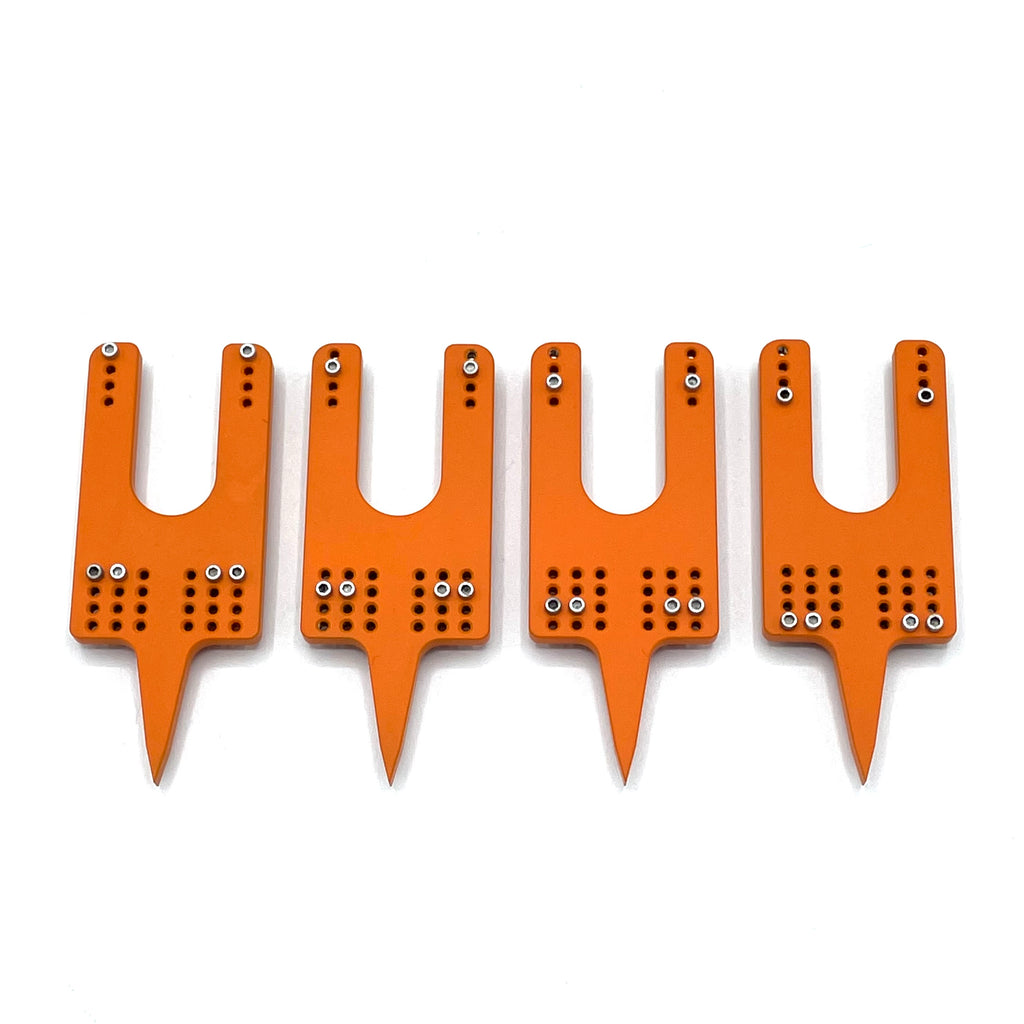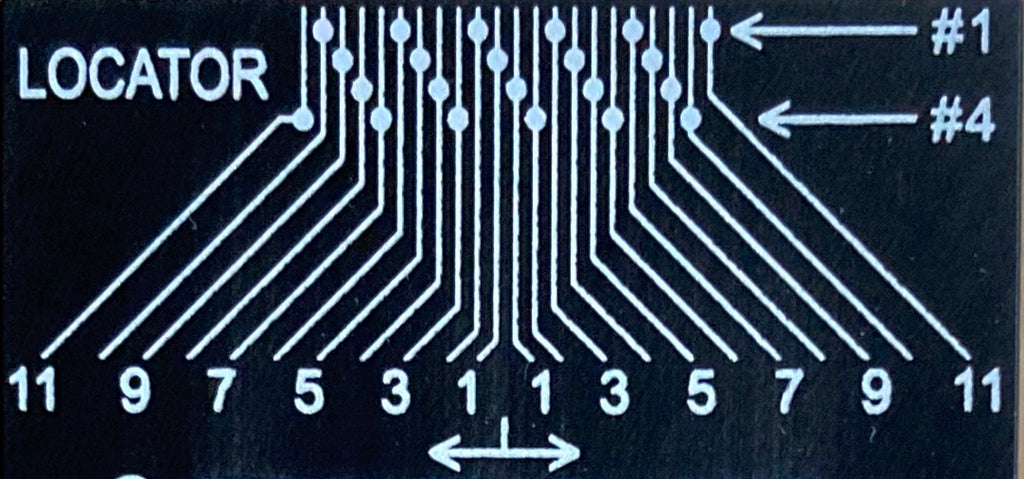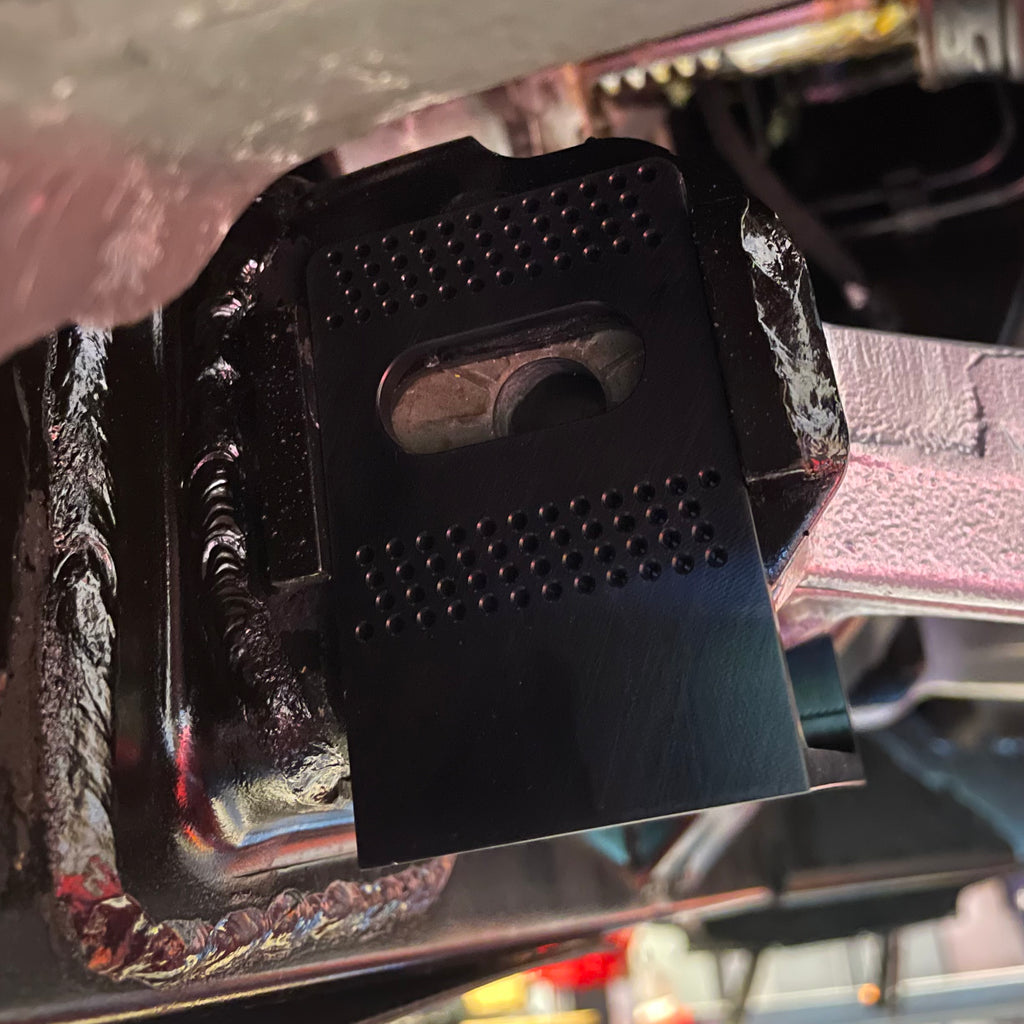 2003-2017 Dodge Viper Precision Camber Block Adjustment System
Replace the OEM eccentric washers or aftermarket shims with this precision camber block kit. The bolt is precisely locked in place and cannot move without changing the locator. Change settings without guesswork. This system is the most repeatable and offers the most resolution of any known system on the market.
Overcome frame inconsistency:  This system overcomes inconsistency caused by  oversized frame slots which can cause different caster/camber angle each time the bolts are loosened. The camber block ties both front and rear slots together as one unified system that will not change position. 
Maximum Adjustment Resolution: Aluminum locators with 4 different configurations allow for 22 different positions of the bolt on each side of the bushing. The space between these positions is 0.033". 
Reduce Setup Time: The laser etched position indicators align with the locator needle to instantly provide position status. This feature plus the above All of the above features combine function and user-friendly performance to reduce setup time by eliminating frustrating inconsistencies. 
NORD-LOCK Security: Each bolt is held in place with NORD-LOCK wedge-locking technology washers assuring they will not loosen. 
Options to fit your needs: The locators can be configured for any position. The full set includes 40 locators for quick change options at the track. The half set includes 24 locators that can be configured as needed for those who will rarely adjust the setup. 
Camber Block Installation Instructions

Camber Block Explanation Video: 
Vehicle Alignment Series #1 Video:
 Vehicle Alignment Series #2 Video: