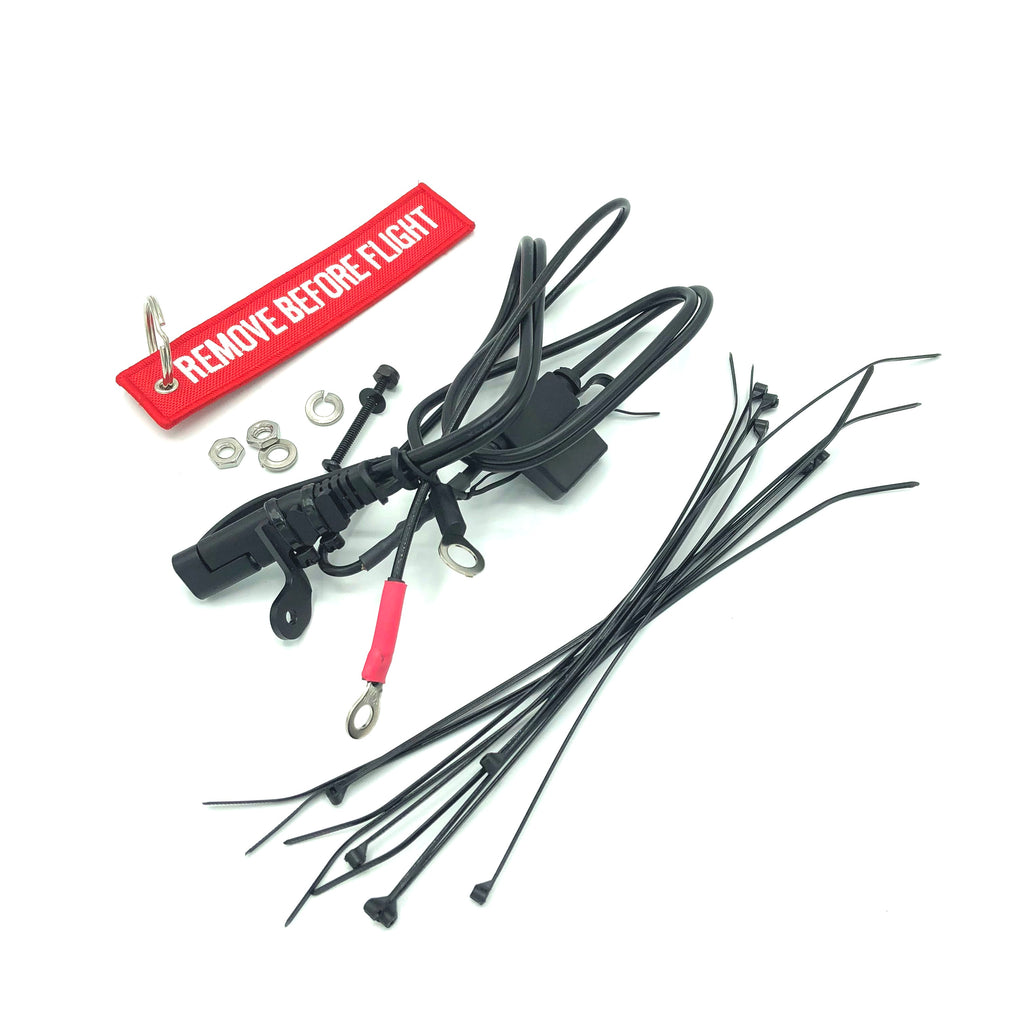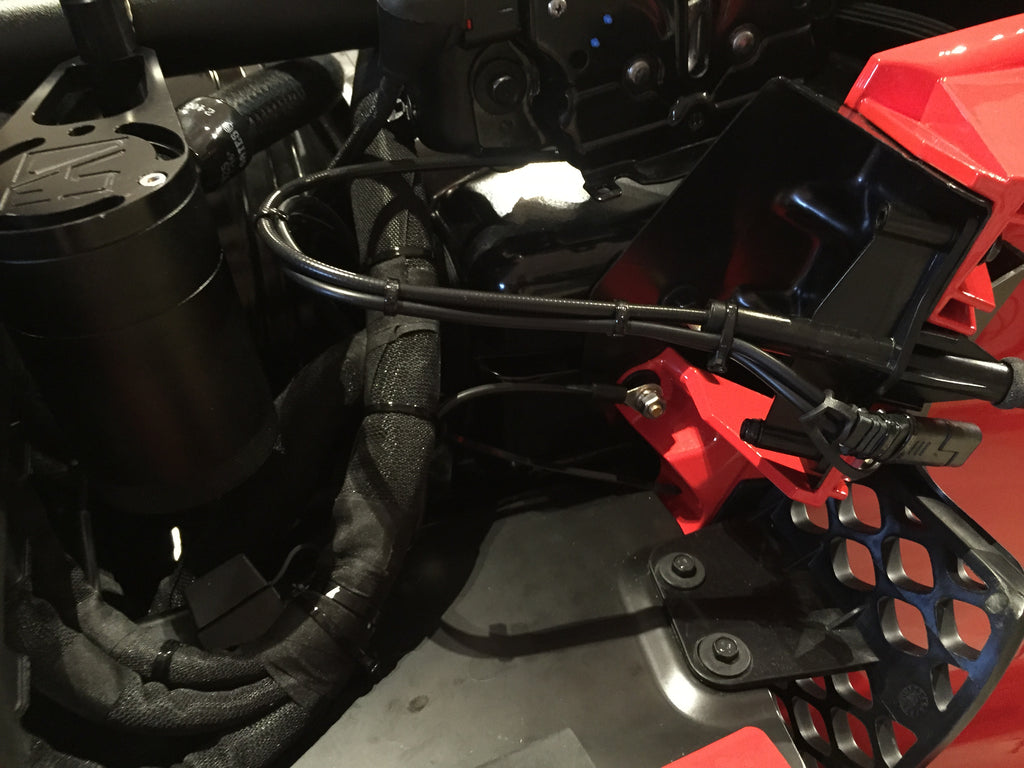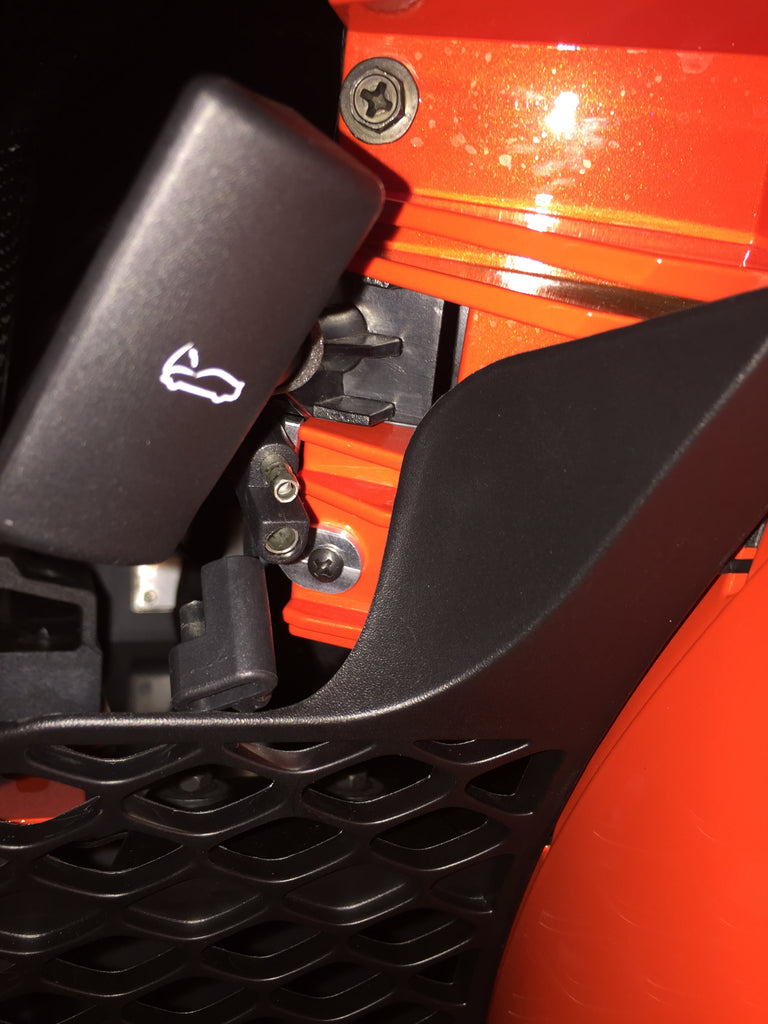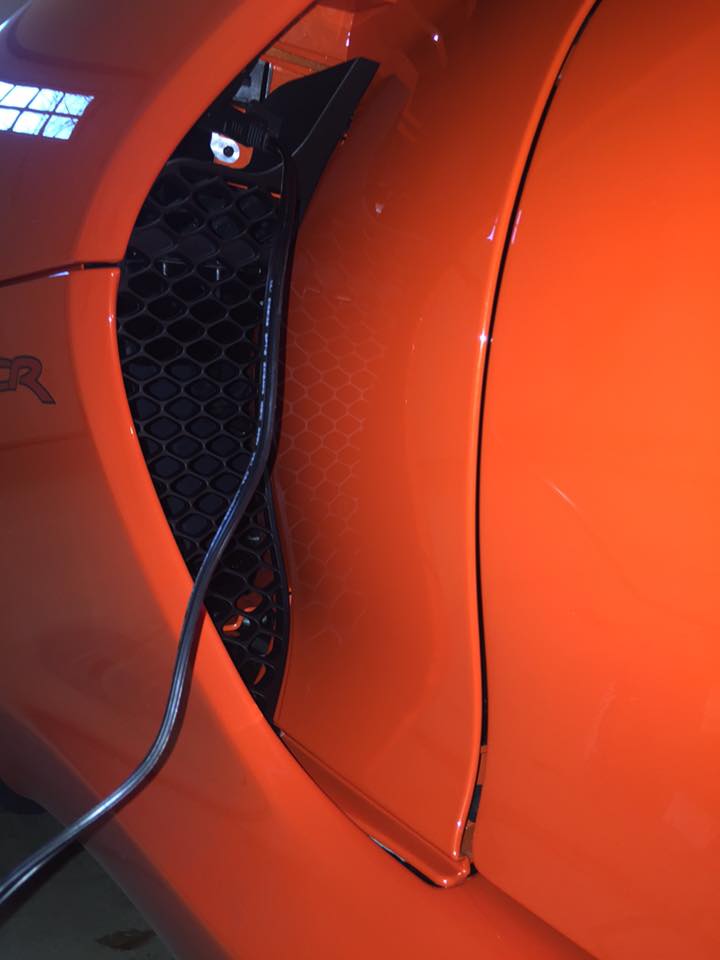 2013-2017 Gen V Viper : Quick Access Battery Charger Connector Mount and Wiring Harness
A convenient charging solution for Gen V Vipers.

Compatible with all battery chargers. Contact DSE with charger model number for connection / adapter information.

Direct connection via SAE 2 Pin Connector to Deltran Battery Tender; Optima Digital 400. Adapt to CTEK with 56-564 Comfort Indicator Pigtail 
Quick Charging Without Opening the Hood or Trunk through Driver Side Gill. 
NO DRILLING; BOLT-ON

Type III Black Anodized Aluminum Bracket  |  Stainless Steel Hardware