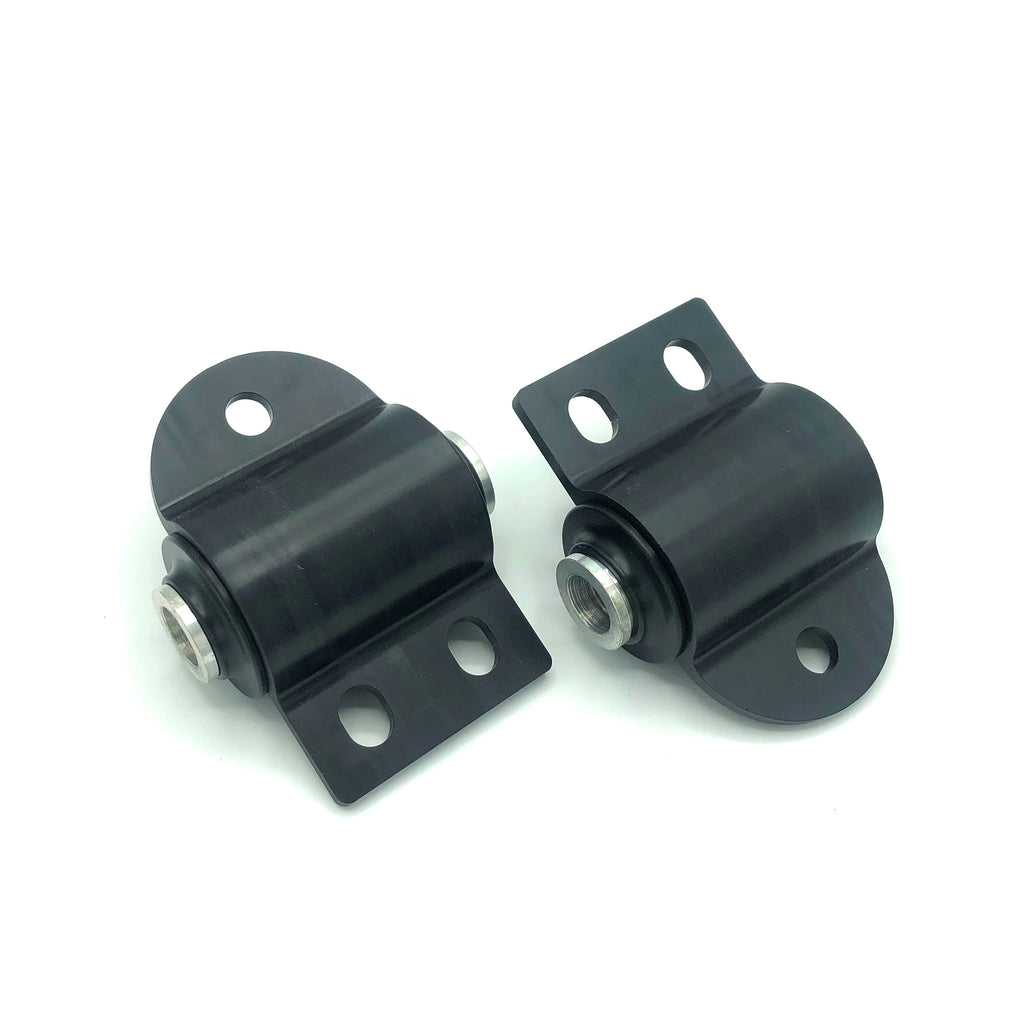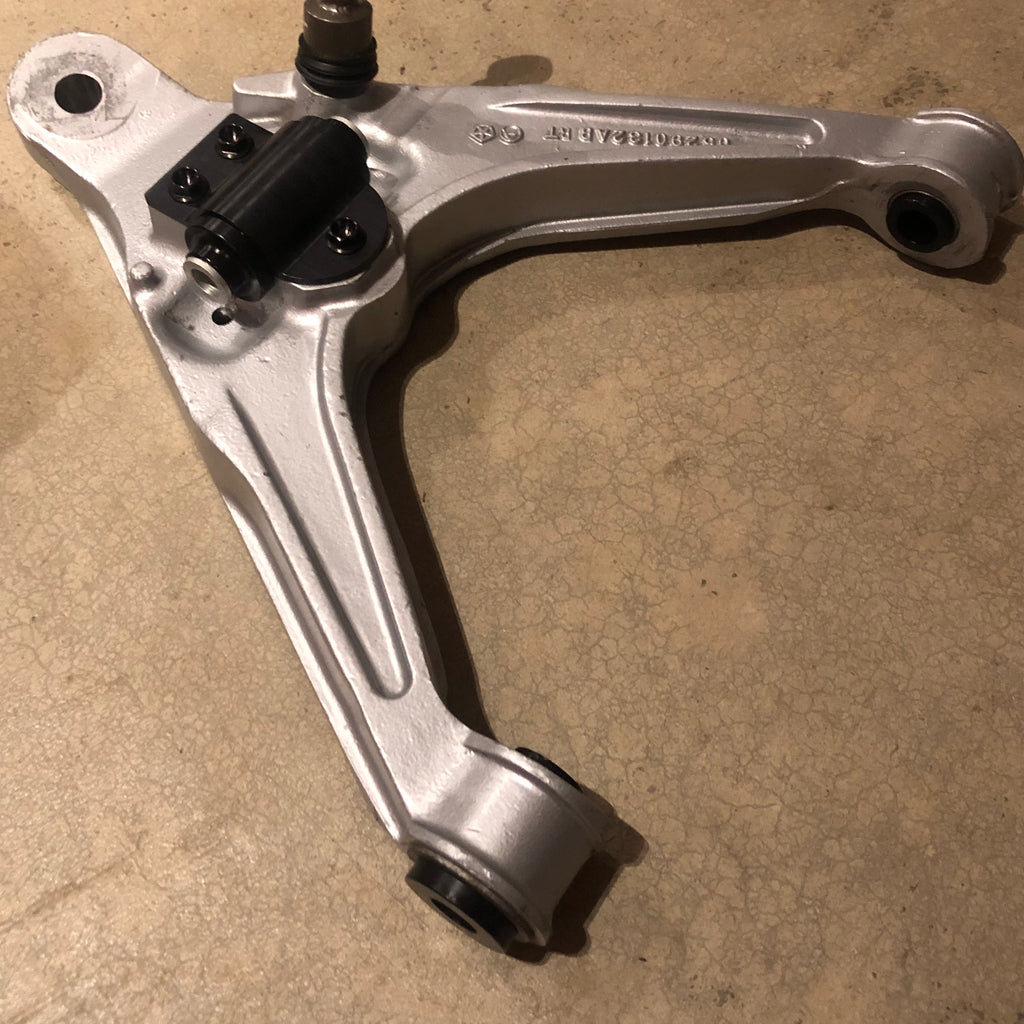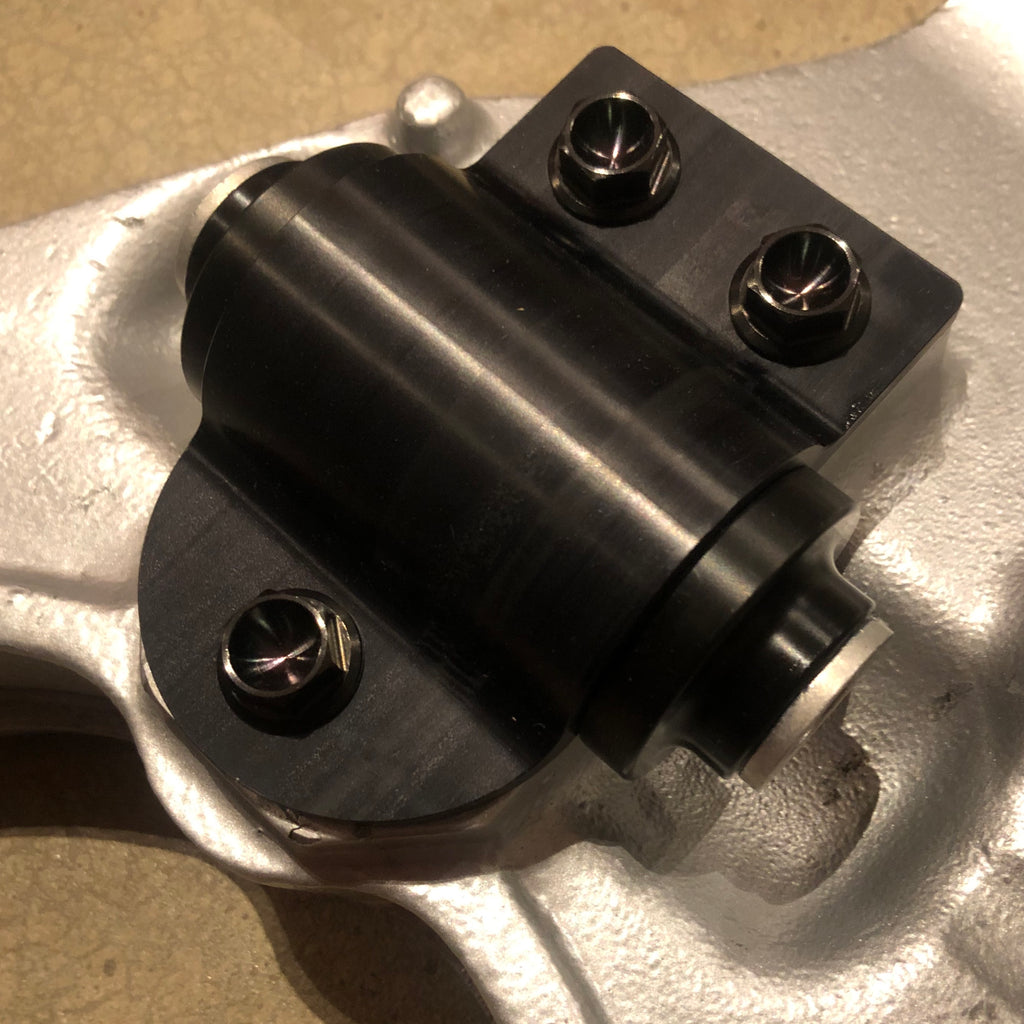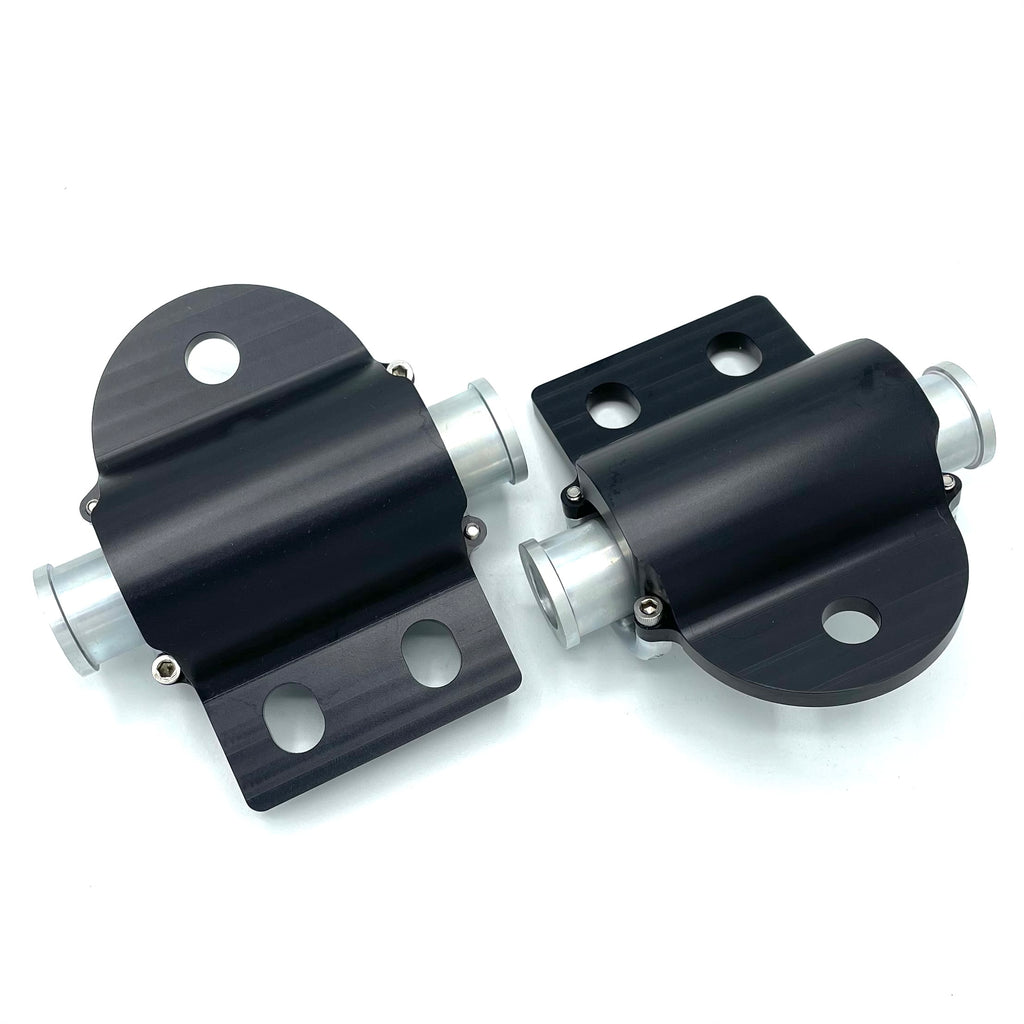 1992-2017 Rear Lower Shock Mount
Delrin or spherical bearing bushings replace the factory rubber bushing.
Delrin 
- Very low friction and will not flex, squeak, or deteriorate over time.
Spherical Bearing 
- Aerospace / motorsport grade PTFE spherical bearings allow full motion in all directions to accommodate any suspension geometry. Bearing is sealed from the elements to protect from dirt ingress.
More consistent handling feedback on/off track can be expected.
BOLT-ON for 1992-2017 Viper 
Anodized Aluminum, Plated 4340 Steel, and Delrin Construction
All Components Coated to Prevent Corrosion
Sold per car set (1 each left and right rear mount).
Rear Lower Shock Mount Installation Instructions
Rear Lower Shock Mount Explanation Video